There was a man who called at the church and asked if he could speak to the Head Hog at the Trough. The secretary said, "Who?" Then she gathered herself and said "Sir, if you mean our pastor you will have to treat him with a little more respect than that and ask for the …'Reverend' or 'The Pastor.' But certainly you cannot refer to him as the 'Head Hog at the Trough.'"
The man said, "I understand. I was calling because I have $10,000 I was thinking about donating to the building fund."
She said, "Hold on for just a moment-I think the little piggy just walked in the door."
As a senior pastor of three churches and executive pastor of a fourth, I know the church matters that call for immediate attention …
… somebody in the AA meeting smoked in a classroom … the preschool children tracked sand in the nursery again … a thief stole sound equipment … a deacon complained that your sermons are too long … a retired man wants to give a large endowment to the church.
The list goes on.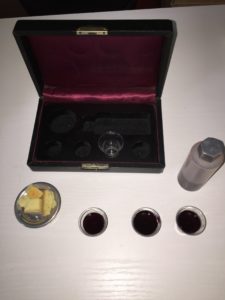 One ministry that will touch lives and endure the tyranny of the urgent is a "Home Communion Ministry." A first step is to ask for volunteers. Then train them in the meaning of Holy  Communion. Some steps below how to carry out the ministry:
Identify those home bound or in care centers would like to receive Communion. You could start with a notice in the bulletin.
Calendar the monthly Communion visits in the office calendar. Those home bound will likely not complain if they are forgotten. One missed month turns into two, then three … then just forgotten.
Buy enough home communion sets to facilitate the ministry. Yes, these portable communion sets are available on Amazon from about $20 –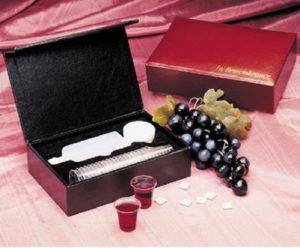 For a small to medium church, three to four sets should suffice.You can use a  quality grape juice and store bought communion wafers. Or you could make your own Communion bread. See our video below on how to make your own bread. Carry enough elements so you can serve family who may be present on your visit.  Communion wafers and plastic disposable cups are available online.
Empower lay ministers to serve Home Communion. While Home Communion  makes an ideal extension ministry for clergy, lay ministers  may find their calling in this ministry. Deacons and elders can assist coordination and implementation of the work. One option for this ministry is to provide a monthly Communion Service at a care center.
Prepare a simple service of Communion. The attached Home Communion Service might be place to start (click)- Home Communion Service
Without a church or pastor? A blessing to prepare your own Home Communion Service
You may say, "Jim, we don't have a church or a pastor to serve us." Should you find yourself between churches, please consider the linked Home Communion Service as a sacramental blessing for you to prepare your own Home Communion Service. Gather the elements and prayerfully examine your heart as you partake of the Lord's Supper.  As you remember the death, burial and resurrection of our Lord, may you experience the Risen Christ as the two disciples on the Emmaus road who met the risen Christ –" And they told about the things that had happened on the road, and how He was known to them in the breaking of the bread" (Luke 24:27).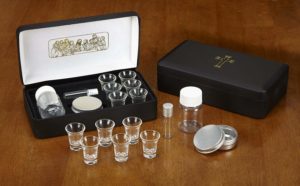 May you know that you are not alone. We pray that God would lead you to a church you could call home. Stay tuned for the upcoming lesson on how to find and attend a church.
Pastor Jim