Manage to have a breakthrough this week rather than a breakdown.
Change, our ever present companion
Six months ago I started a new job as an insurance adjuster for the U.S.'s largest claim administrator. Sometimes I wonder if I had not followed the calling to serve as pastor of three churches, and executive pastor of a fourth, I would have advanced the halls in the ranks of insurance. Yet, I would not have traded all the promotions in insurance for the joys and memories of church work in the kingdom of God, reminding me that my insurance work is but tent making, like that of the Apostle Paul. I am on retainer for God.
My skills as an aging insurance examiner, makes me like an old "Gunny Sergeant," climbing the corporate ladder would only interfere with my ability to serve at a world class level. Experiencing an insurance loss, be it injury or property damage, is pretty much a miserable experience. I enter that world of misery and make it as tolerable for them as I can. And for my peers and associates, … even an enjoyable misery.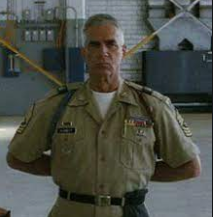 Wasted days and wasted nights
As I started the new remote insurance job, my routine revolved around the use of four monitors, three keyboards, three computers, three mice, two video cameras, and speech recognition. The learning curve was so steep with 70 learning modules, I awakened in the night with a dream that left something undone. This was the adult version of the college student's dream that he realized he enrolled in a class that he never attended … or he missed the final exam.

As the weeks wore on, I considered resigning as I felt like I had moved to Japan and was tasked with a new language and strange, new traditions. Then I considered what I learned from foreign missionaries and how they adapted to culture shock –
Through my travels, I have experienced things completely foreign to my definition of normal.

I have bathed and washed my hair in a bucket, slept in a treehouse, eaten with monkeys, been roommates with scorpions, used two boards as a toilet, traveled through the mountains in the back of a pickup truck and eaten foods I can't pronounce.

All of these experiences, while exciting, triggered culture stress in me, which can affect your mind, body and emotions.

From a missionary blog on culture shock – https://team.org/blog/how-to-handle-culture-stress
Last month, I won our team's VIP award as claim examiner. What my team doesn't know is how many times I considered pulling out. I stooped to ask my former employer for my old job back. But looking back, I experienced the culture adaptation stages taught by the missionaries:
Culture shock generally moves through four different phases:
Honeymoon ("Wow, this is great!")
Frustration ("What have I done?")
Recovery ("I think I can, I think I can…")
Acceptance ("I love these people. I don't want to go home!")
One day during the last six month process, I announced to my wife that, "I managed to have a breakthrough this week rather than a breakdown." And, like the old missionary, I discovered, "I love these people. I don't want to go home."
Out of the Trench and into the Light
You may say, "Pastor Jim, easy for you to say. But you don't know the stress I face leading a post-pandemic church. Half the church hates me for wearing a mask; the other half won't come to church for fear of getting sick. Where do I apply to work as an insurance adjuster?"
First, you are not alone, Barna Group reported that pastoral burnout has worsened during the pandemic and found that 38 percent of pastors are seriously considering leaving full-time ministry. Seek out a support group to find strength and community in your distress. The rate of burn out not only applies to pastors but also to pandemic teachers, medical personnel, and first responders.
Second, grab the best tools from your library shelf. Three books helped me. One key insight was to create a mini-oasis each day, courtesy of Josh Davis's book, "Two Awesome Hours." I deceived myself jumping into every email I received, like Pavlov's Pit Bull, rather than pausing to capture the picture of what is important. The second book, "Rapid Relief from Emotional Distress" I've dogeared over the years since I served as a pastor. The third book is, "A Little Book of Celtic Prayer," with prayers for each day of the week.
Dreams can tell you something is out of balance in your life. To stay in tune with yourself and God, start a prayer and thought journal. A blank lined book from a dollar store will do. Draw, doodle, confess, prayer … get it into your journal. Be ready for flash insights to capture in your journal, even in the middle of the night. From A Little Book of Celtic Prayer, Friday evening prayer for bedtime, "Michael of the Angels" (p. 110), for night anxiety.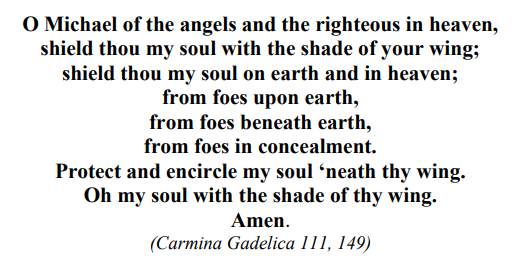 Third, put some feet in your faith in action by taking a prayer walk. Anglican prayer beads are an excellent resource to use on your daily pilgrimage. Unspoken Elements provides both prayer beads and prayer guides. You can even use prayer beads on a treadmill or elliptical at the gym, just hang on to the machine or you may find you've cut your earthly journey short.
Oorah!
Pastor Jim