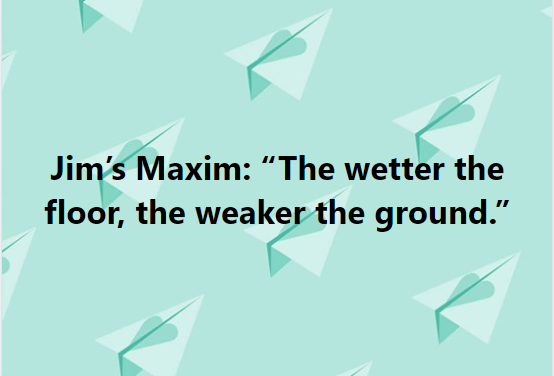 Played out in risk sensitive fields. The electric outlet not GFCI protected becomes the favorite to run extension cords out to parties on wet grass. The corporate exec who uses "password" as password.
As a pastor and insurance adjuster, this maxim to capture the Delta-V of where you are likely to experience a loss. It is a moving target. In my last church, now over 80 years old, we inspected and protected every outdoor outlet with GFCI "ground fault" protection. To my shock (forgive the pun), the lawn carnival, water slide vendors, not finding a nearby outlet, opened the nearest door and plugged extension cords into 20 amp nonprotected electrical outlets.
Using "Jim's Maxim," the jump-house people, who assured us that all their equipment was "GFCI protected," admitted to me they either didn't have GFCI or forgot to bring it. Now we had 500 youth and children on campus to enjoy the nearly inflated water slide. We had a choice – shut down the main event …. or make a Home Depot run for a solution:
Solution: a 20 amp GFCI extension cord.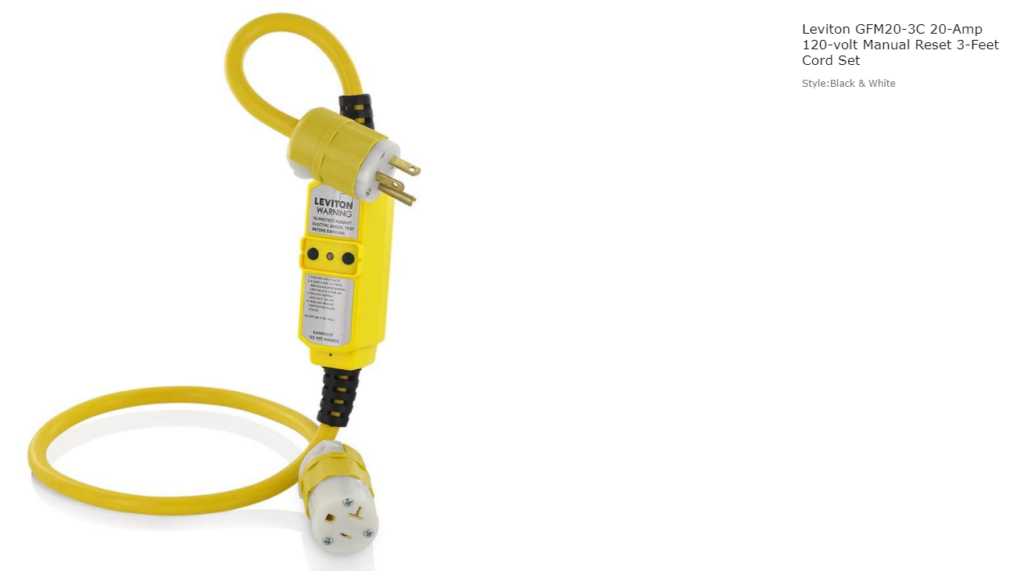 -Pastor Jim