Today on Christians Need to Know, we will talk about Thanksgiving – your key to opening the doors of relationships in your life …With God and with others.
Fred and Madge are the perfect neighbors. Their house was decorated for Christmas the week after Halloween! Children and families pilgrimage to their yard. They also bake. This week they brought over their homemade cinnamon rolls with tart sour cream icing – two plates full.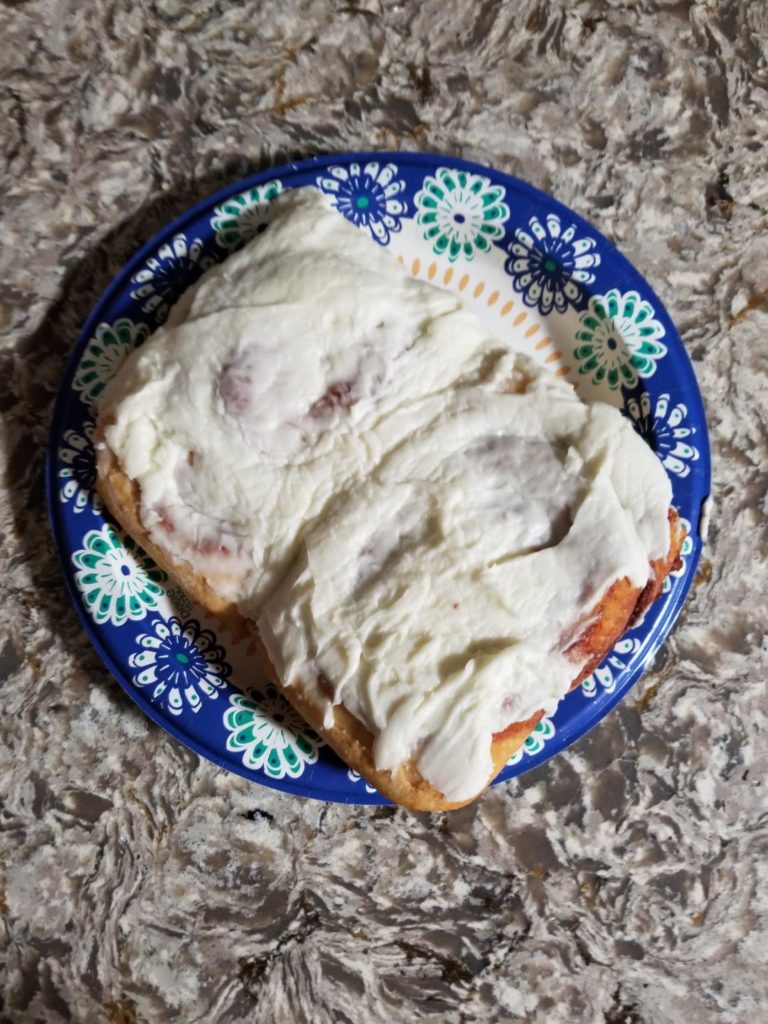 Giving someone the gift of bread, something made with your hand, is the universal sign of friendship … It opens doors of relationships!
Today as we share Holy Communion together, also known as The Lord's Supper and the Eucharist. The Eucharist from the Greek word that Jesus used when he gave thanks to God before sharing the bread and the cup with the disciples. Why did he give thanks? We see that Jesus gave thanks this way before momentous signs he performed –
In John chapter 6, Jesus gave thanks and multiplied the five small loaves and two fish to feed a multitude. John 11, Jesus gave thanks, "Father, I thank you that you have heard me" when he raised Lazarus who had been dead three days.
It was with his grieving friends at Lazarus's tomb that "Jesus wept." Jesus gave thanks as a vessel to hold and pour out the power of God. While others have searched for the Holy Grail, the cup that held the wine of the Last Supper, the true Holy Grail was the Eucharist – Giving Thanks to God – before we share in the power of God to open the door of relationship. Jesus Christ through his life, death on the cross, burial and resurrection offers us a restored relationship with God and others!
Years ago after my 3rd pastorate, having lived in 5 church parsonages, I found myself single and between churches. I felt very isolated and alone. Almost like my memories of those church and family dinners happened to someone else.
Now working in the insurance industry, I then lived in a condo, with my two sons visiting for the holidays. My youngest knew to smuggle in cans of chili because I was a terrible cook. The season caught up with me. For the holiday dinner, I took my two boys to Denny's restaurant. What I didn't expect, was seeing other fathers, alone in the restaurant, with their children. My astute youngest surveyed the room and said, "Dad, this is embarrassing!"
There in that odd bunch of single fathers and their children, the waitress served as an angel, sharing the bread of fellowship and joy with those who felt alone.
I'm grateful for that Denny's dinner, because that humble shared meal reminded me that even when we feel alone, we are not.
Some of you hearing this feel desperately alone, hurt, estranged from your family, friends and church. And you are not sure how to move forward.
First, let's follow the example of the Lord, "Give thanks to God! – that he loves you and that Jesus Christ is your Savior.
Now, as an expression of your thanks, share something done by your hand with another!
A postcard, card or letter
A loaf of bread
A coffee with the person behind you in Starbucks.
A smile with an overworked cashier
And you will receive the power of the Holy Grail to open doors of relationships! While we have no control over others, even God allows free will, we will find the door opened in our life.
Now: Pause this recording and gather a small piece of bread or cracker and juice, grape juice if you have it.
1 Corinthians 11:23-26 (NKJV)
23 For I received from the Lord that which I also delivered to you: that the Lord Jesus on the same night in which He was betrayed took bread;
24 and when He had given thanks, He broke it and said, "Take, eat; this is My body which is broken for you; do this in remembrance of Me."
25 In the same manner He also took the cup after supper, saying, "This cup is the new covenant in My blood. This do, as often as you drink it, in remembrance of Me."
26 For as often as you eat this bread and drink this cup, you proclaim the Lord's death till He comes again.
Thanks for Walking with me today on Christians Need to Know!
Remember, Keep on the Sunny Side and Give Thanks! As the singer, Willie Nelson, said, "When I started counting my blessings, my whole life turned around!"
Stay with me in the next video as my lovely wife, Carol, shows us how to make homemade Communion Bread!