Ecclesiastes 3:4
This was me, looking very Baptist, as the new pastor of Laveen Baptist Church, 1984.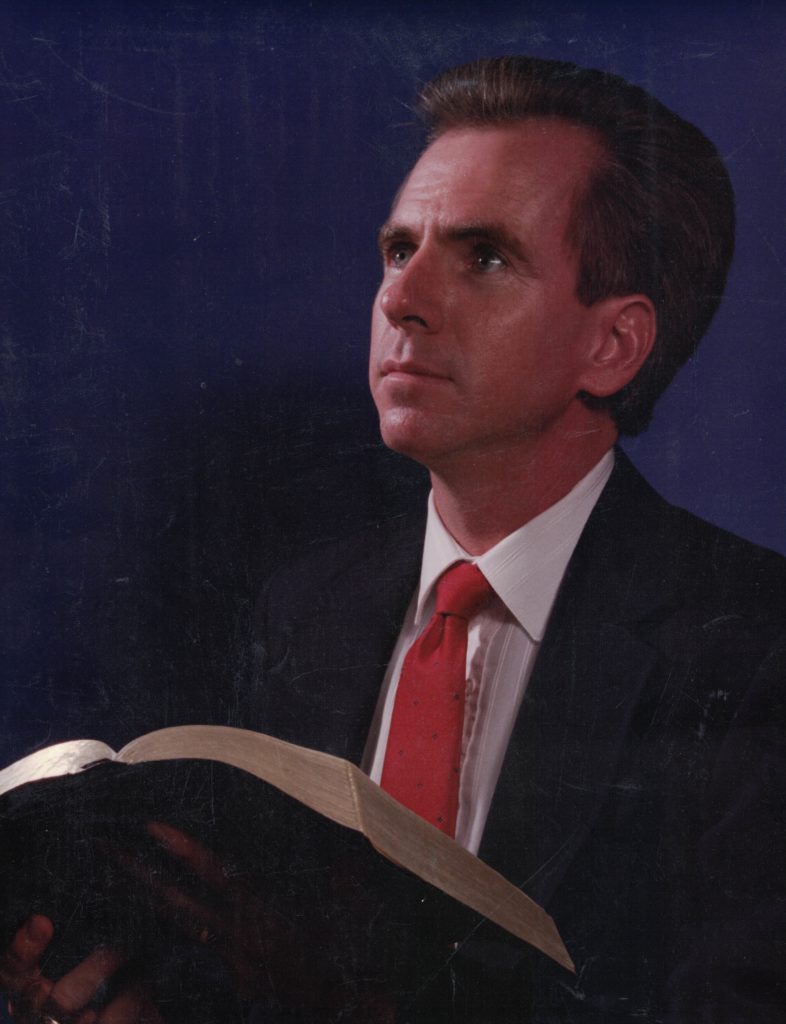 Back in my office, which was separated from Ruth Ann's, the Church Secretary, by the mimeograph room. A mimeograph was a noisy device that demanded the user wear rubber gloves as it flung chemicals and ink all over the room in the name of printing. No mimeograph clattered as I sat in silence behind my desk.
There newly called to my first pastorate, I had the sensation of floating in a tiny boat on some vast sea, without a compass. I had no seminary professor to tell me what to say when the phone rang. I remember looking at the phone and thinking, "What if the phone rings? … How do I answer it? … What do I say? … What if it's for something important? … What if someone dies? Do they know I'm not quite sure what I'll say?"
So, in prayer I turned my inadequacy over to God and He brought me through my insecurity. And, yes, my phone eventually rang … and rang … and rang.
When you are a pastor, elder, deacon or family member who receives a call regarding the death of a loved one, let me share a few helps.
A New Testament with Psalms & Proverbs is essential, along with a Clergy Book of Services as shown below United Methodist Book of Worship Pocket Edition  and Nelson's Minister's Manual (pocket version) . All these are are available on Amazon, which you  could receive in a day. I prefer the New King James or the New American Standard Bible versions. The New Testament  link above displays the same New Testament, reasonably priced,  shown below: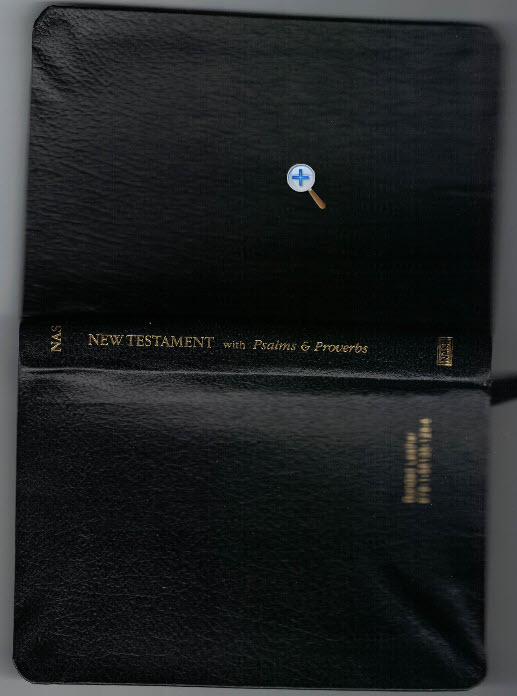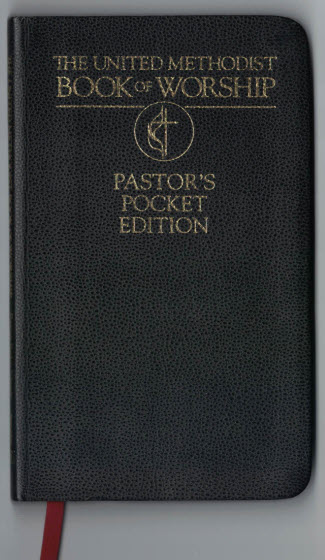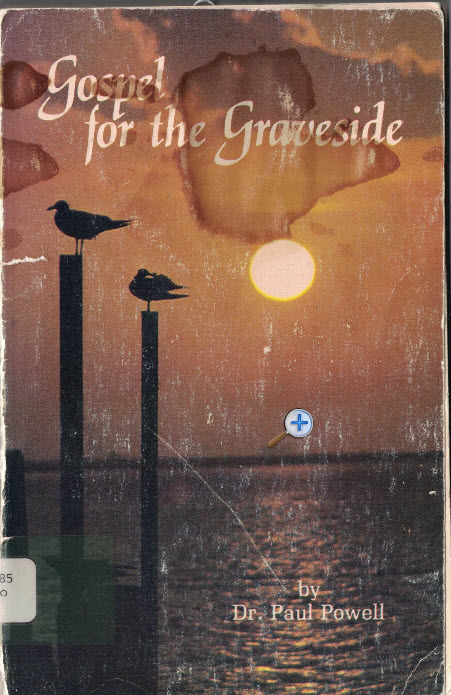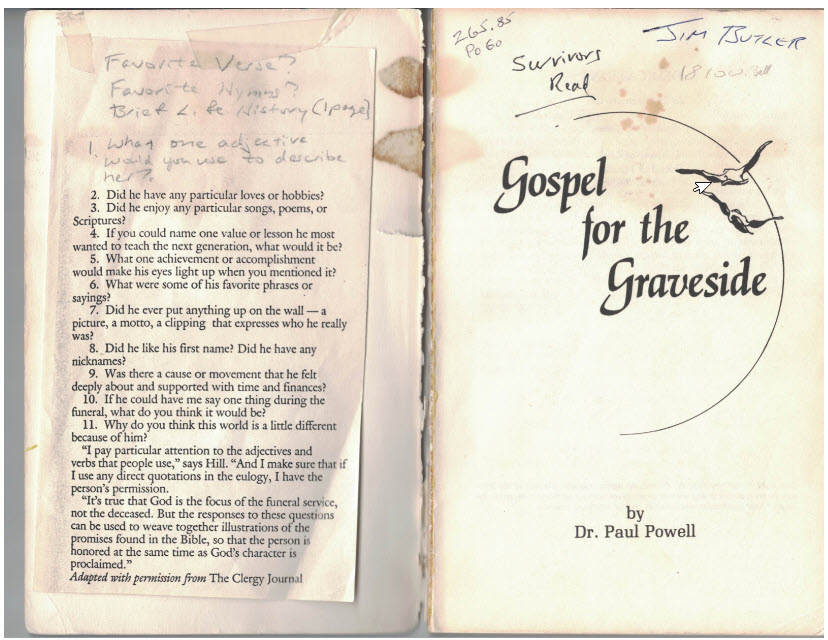 Coffee stained and held together now by my library sticker, Dr. Powell's "Gospel for the Graveside" has served me well.
On the flyleaf I taped questions that I have used over the years, which someone adapted from "The Clergy Journal."
Along with the questions, a tool I use a lot is a Sony 4GB Digital Recorder.

Nothing takes the place of being present with the family and listening to them as they share their story. This doesn't mean spending hours with the family, but perhaps an hour listening to them.
In a smaller church, you may find yourself sitting in the living room or at a kitchen table is a good way to connect with someone on their journey of grief. In a larger church, the church office may be the most time efficient way to meet the family.
Along with the questions, I suggest you put together a brief outline of a typical service, which would provide a starting place for the family.
If you have a church musician to join with the family to discuss music, it is an excellent idea.
lay aside any theological "explanations" as to why this happened. Trying to help someone feel better by telling them that "God wanted another rose in heaven" falls short of facing the mystery of pain and grief we share in this life.
Sometimes I give the questions to the family ahead of time for them to work on before we meet –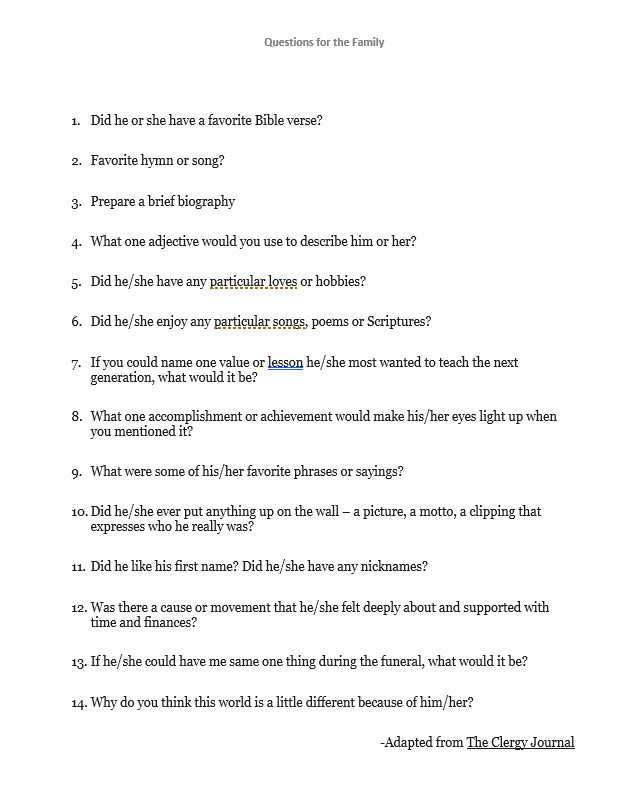 In my last church, the Kitchen Angels served a light brunch following a funeral. During this time, a DVD slide show of the person's life was played. This was certainly a meaningful ministry.
I debated writing this blog …
After all it is Christmas time. Then I officiated last Wednesday for a coworker, whose husband died suddenly the Friday before. Yesterday online I saw that friend grieved over the loss of a parent.
Knowing how difficult it can be to find clergy to help during the hectic Christmas season, may this blog help those who find themselves seeking to comfort the grieving at a most unexpected time. Should you find yourself waiting for the phone to ring and not knowing what to say, may this be a source of comfort in a time of great need.
-Pastor Jim